India is a country of artists and craftsmen, with every nook and corner of this land boasting of beautiful hand made artwork. Among the states, Rajasthan stands out with the varied handicrafts, from miniature paintings to meenakari jewellery. No wonder then that many travellers now include at least a small crafts workshop as part of their Rajasthan tour. Rajasthan Studio is a young travel startup that offers one-on-one art and crafts workshops with master craftspeople.
It works with passionate artists in three Rajasthani cities of Jaipur, Jodhpur and Udaipur. It helps travellers, who are art aficionados, connect with these highly acclaimed artists, interact with them, work with them, and ultimately carry a piece of art along as a souvenir.
Rajasthan Studios offers 27 art experiences in over 15 established art forms. Of these15 art experiences are in Jaipur, five in Udaipur and seven in Jodhpur. The subjects include Jaipur Blue Pottery, Sandalwood Carving, Gemstone Carving, Meenakari or Enamelling, Tarkashi or Brass Inlay on Wood, Wooden Hand Block, Miniature Painting, Sculpting, Rice Writing, Paper Mache, Minimalist Photography, Kathputli or Puppet making, Lac Work, Fresco Painting or Arayash, Pichwai Painting, Phad Painting, Samudari Jhaagh or Sea Foam Carving, Leather Jutti, Gold Emboss Painting, Dhaal and Talwar Engraving, Metal Engraving, Horn and Bone Work, Tie and Dye and Multi-Style Painting.

The experiences are specially curated and the focus is on imparting knowledge and for the traveller to gain an in-depth understanding of the art in a relatively short period of time (the duration of the workshops start from two hours). Travellers also get to truly locate art within the local culture and traditions and also get to co-create a beautiful art work and take it home with them as a souvenir.
Price: Rs 2,000 to Rs 7,000 (taxes additional)
Read more: https://rajasthanstudio.com/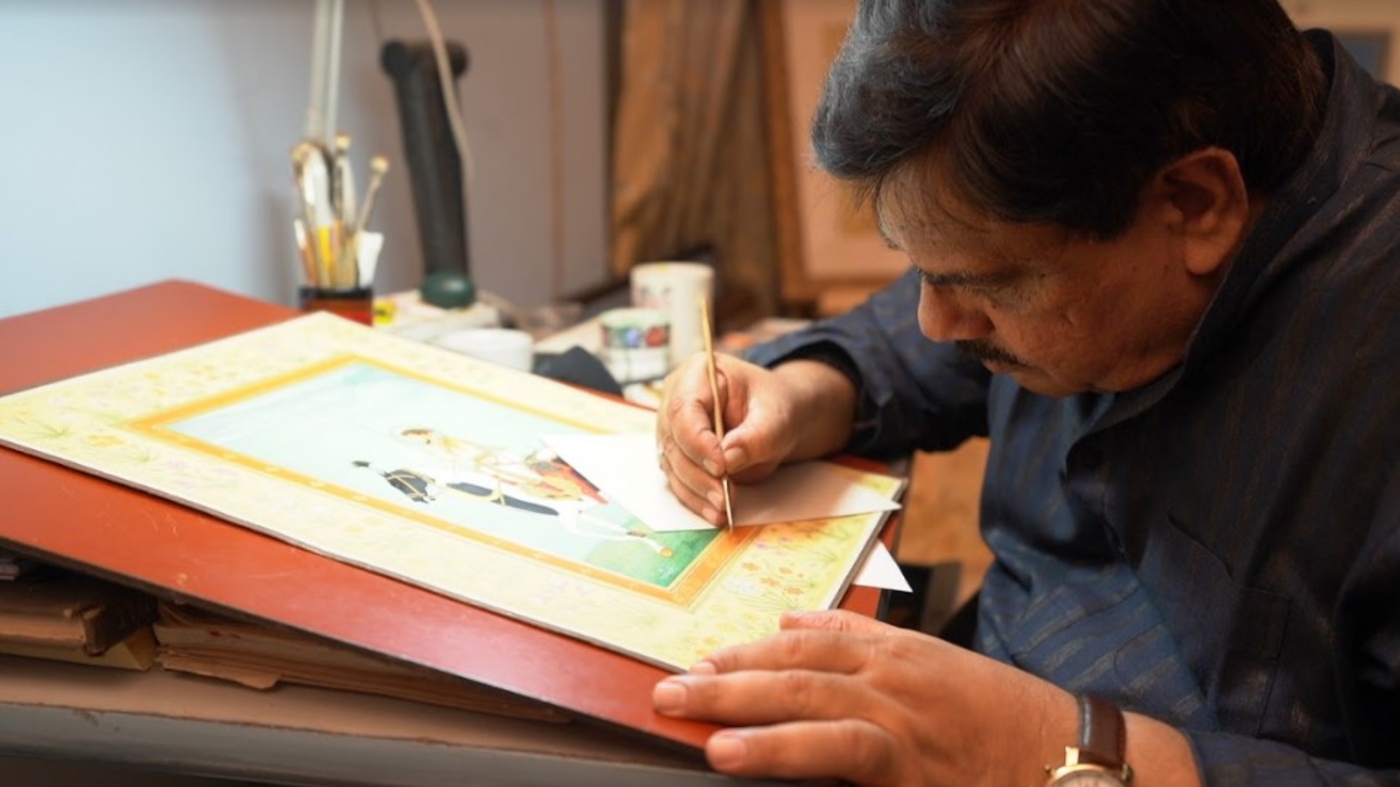 Slow Travel
Rajasthan Studio is preserving traditional art and craft forms and culture through its workshops and experiences. It offers travellers direct access to the master artisans on its platform and facilitates sharing of knowledge. It has created 'The Circle', a free-of-charge platform for artists whose only purpose is to regularly organise art sessions, events, meetups and activities. Rajasthan Studio is simultaneously building a community of artists. The Circle has hosted over 50 experiences (both online and offline) and the community has a member base of over 1,000 artists. The company tries to use recycled and organic raw materials as much as possible.
---