Perched on a hill slope covered with Deodar trees is this beautiful forest lodge so full of local character and warmth that you will not want to leave. Located just a kilometre from the famous Jageshwar temple complex, Van Serai is a wellness, spirituality and nature focused mountain lodge perfect for a quiet retreat.
Run by Asian Adventures, Van Serai is constructed in the traditional Kumaoni fashion and offers just six rooms. The beautiful white, blue and wood structure building offers modern accommodation with a lot of local Kumaoni artistic touches like intricately carved doors and windows. Two of the rooms have attic style sleeping facilities, perfect for families with children. The balcony and verandah offer great views of the Deodar forest that are home to myriad birds.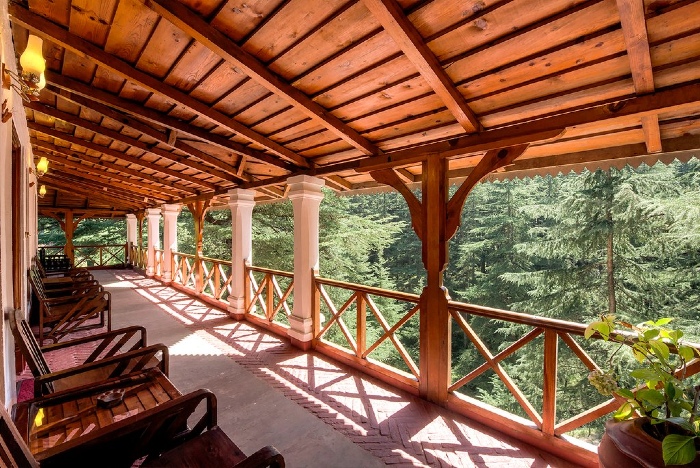 The pretty dining room, cafe Swayambhu, with its large picture windows and crackling fireplace draws travellers with its delicious local Kumaoni food. Since the lodge falls in a pilgrimage zone, it serves only vegetarian food. The Kumaoni thali is a must try.
The highlight of a trip to Jageshwar has to be a visit to the 2500-year-old Shiva temple complex here, considered one of the earliest stone built structures in the country. The surrounding woods are great for birding and guests can go on maany nature walks and can get the assistance of the in-house birding expert. Do ask the staff for a picnic hamper so you can enjoy a picnic lunch in the woods, maybe by a gurgling stream. The region is dotted with picturesque villages. The hotel can arrange for you to enjoy a homemade meal with a local family. The hills here sport many cave structures and offer a great opportunity for some spelunking. The lodge is also the venue of regular yoga and meditation retreats. Do check with the management for details of upcoming retreats,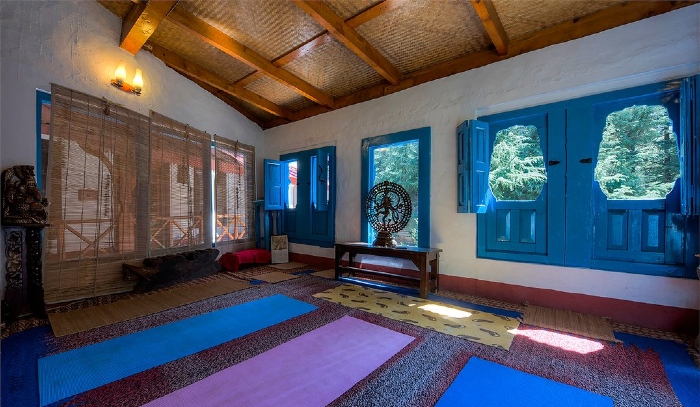 Price: Rs 4,000 to Rs 6,000 plus tax
Read more: www.jageshwar.in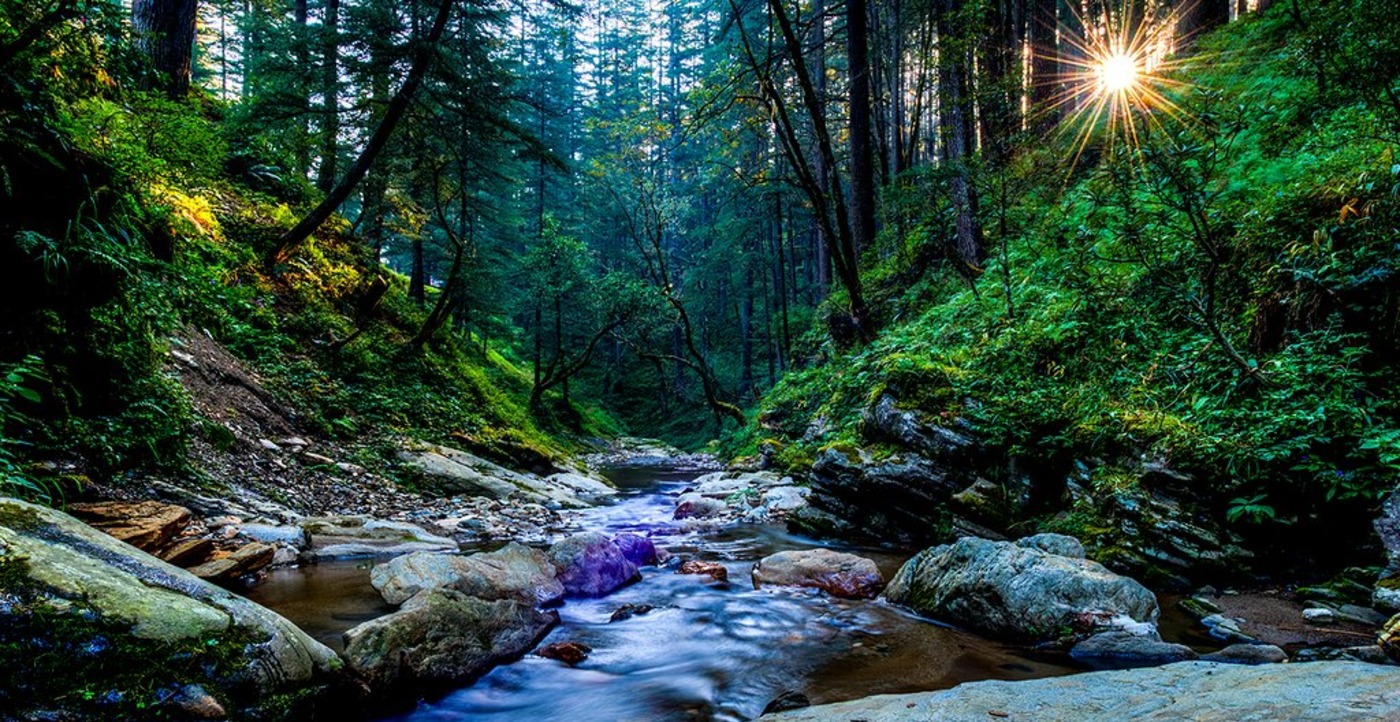 Slow Travel
Van Serai is an eco lodge that promotes slow and nature based tourism that is also focused on wellness. The lodge is built primarily with natural materials and following the local, traditional style of architecture. It hires local staff and uses organic produce. It promotes local tourism and nature-focused tours.
---