In the 'Village of Wise Fools', as Moira in North Goa's Bardez Taluk is lovingly called, is the 214-year-old renovated family home turned hotel, The Postcard Moira. Located on the aptly named Birdsong estate, the hotel is offers a chance for a quiet getaway in otherwise bustling Goa.
The two-storied heritage structure is a great example of Goan-Portuguese architecture with pillaried verandahs, sloping roofs, wood beam supported ceilings, beautiful vintage wwood furniture. The property offers nine luxxurious rooms and suites, eaach unique in layout and decor--one room has an attached private courtyard and another a private terrace. The Moira Duplex Suite has a loft-style mezzanine floor and an outdoor shower. While the wood-floored Moira Suite is spread across a whopping 1,100 sq ft and has its own living area and step out balcony!
Expect delicious meals that highlight the fresh local produce. The large Moira Banana is a famous produce of the village and at the hotel it is served as a rava fried banana snack. Other dishes that are a must try here are the solachi kadi and fish uddamethi prepared with fresh mackerels.
Moira is a beautiful village blessed abundantly by nature. The backwaters here give travellers an opporunity for a lazy boat ride; you could go on long strolls too on its banks. You can go exploring the banana plantations or spend a while watching the fishing boats out and about on the backwaters. There are many beautiful churches and temples in and around Moira and you can spend many a day exploring them. The beaches of North Goa, including the famous ones like Baga and calangute are a short drive away. Enjoying the pool, the garden and the quiet verandahs and balconies of the property is also a valid option!
Price: Rs 20,000
Read more: https://www.postcardresorts.com/hotels/the-postcard-moira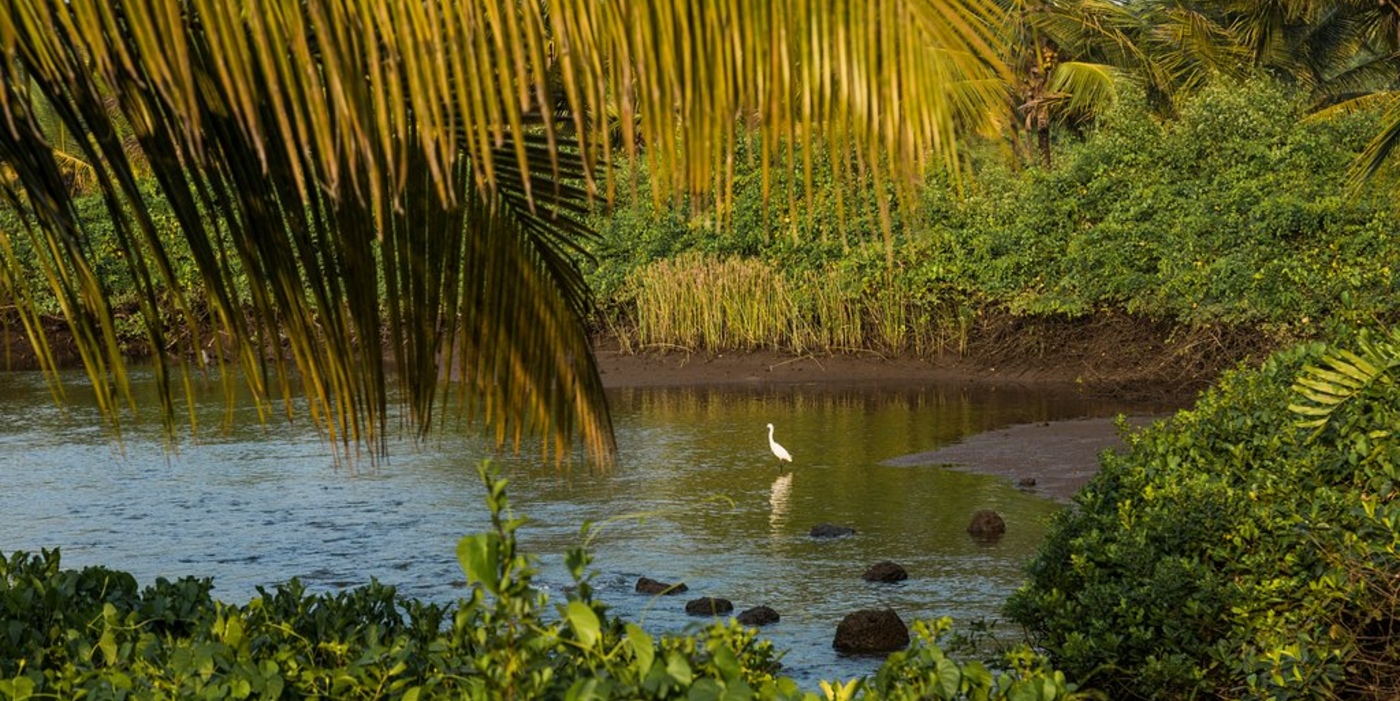 Slow Travel
From the construction and restoration methods, to the ingredients and toiletries that are used, the Postcard Hotel is committed to ensuring that guest experience is authentic and sustainable. The management believes local materials and cuisine are a part of heritage and allows travellers to experience the destination in an immersive and transformative way. The property does not use any plastic.
---