Cuelim is one of the quieter villages of Goa that many tourists bypass on their way to the fair beaches of South Goa. But here in this village is a historic house that has a direct link to the Goan Liberation movement and what's more travellers can stay here as it has been converted into a small but luxurious hotel.
The Postcard Cuelim is housed in the home of Dr T B Cunha, the Father of Goan Liberation. The spacious 350-year-old mansion is fine example of vintage Portuguese-Goan architecture. The arched entrance, the antique-filled high-ceilinged ballrooms, the sweeping wooden staircase, the tall French windows and the light-filled interiors all make this a well-restored heritage stay.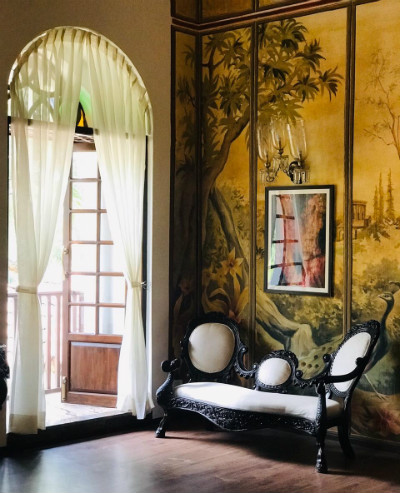 The hotel offers an exclusive and intimate stay experience as it offers just eight rooms and suites, including the original room of Dr Cunha. The suites and rooms are airy, spacious, filled with rosewood furniture. Most of the rooms have private patios, terraces or sit-outs. The highlight of the building is a chapel housed inside the premises. On the grounds are a swimming pool and a badminton court.
The grounds, filled with many different varieties of plants and trees including numerous coconut trees, open up to acres of lush paddy fields—a view that is precious in Goa.
The food at this hotel is all about celebrating local cuisine, so you can have your fill of Goan fish curry, Sorpotel or Xacutti.
Lounging around in the beautiful rooms, sit outs and grounds of the hotel is not the only activity here. While the beach is 15min away, guests here can also try one of the many experiences offered by the Postcard Group like a heritage walk, an exploration of a mangrove forest, cycle tours or a cooking session.
Price: Rs 20,000
Read more: https://www.postcardresorts.com/hotels/the-postcard-cuelim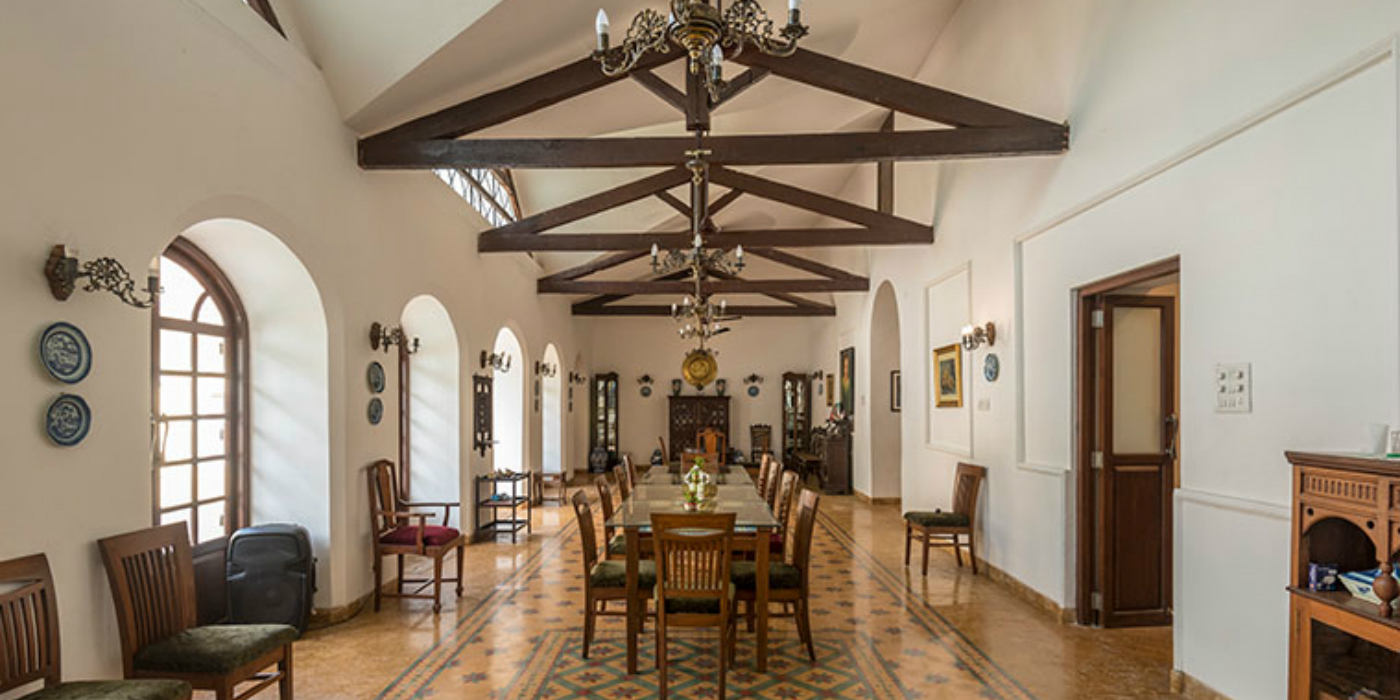 Slow Travel
The Postcard Hotel is committed to ensuring sustainability and authenticity, right from the construction and restoration of the hotel sites, to the ingredients and toiletries that are used in them. They believe that materials and cuisine are a key part of local heritage and go a long way in ensuring that guests experience the destination in a uniquely transformative and immersive way. Much of the focus of the guest experiences at each hotel is focused on the community and cuisine of the area. The hotels also avoid use of plastic.
---