Shaped by powerful dynasties and the arts they patronised, Thanjavur holds an important place in Tamil culture and heritage. Here, close to the awe-inspiring Brihadeeswarar Temple is Svatma Thanjavur, a property that pays homage to the heritage and rich artistic traditions of the city.
At the heart of the property is a painstakingly restored 150-year-old home that offers seven heritage rooms and suites. Along, with this is a millennial wing that offers 30 luxury rooms that are modern but with many local touches. The heritage rooms and suites are, of course, the ideal options for a stay here. With beautiful pillared verandahs, a lovely garden, a cafe, lounges and numerous pretty nooks and corners all filled with antique furniture, Thanjavur style paintings, and many other local touches, the heritage building is truly the beating heart of the property.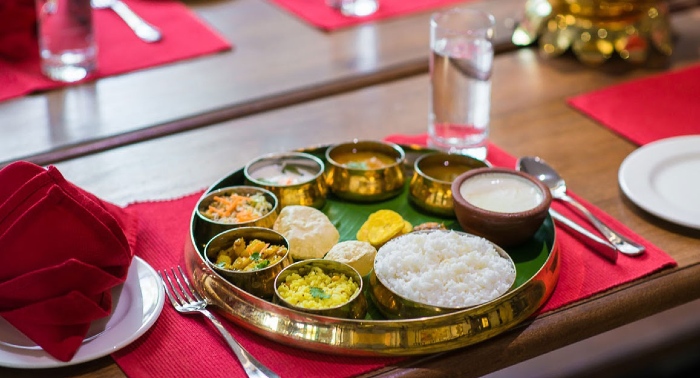 The in-house restaurant, aptly named Aharam, offers traditional vegetarian Tamil cuisine. Do ask for the traditional Tanjore-Maratha dishes like Ambat Rasa, a spicy curry with yam, onion and secret spices, Udidal Saakla, which is boiled black gram with onion and tomato, and Kaccha Pulicha, a rasam like dish made with onion, coriander and uncooked tamarind extract.
Svatma also organises a joyful evening snacks experience, Palaharam. The filter coffee is the star and a selection of local snacks are served. The restaurant also serves a variety of delicious international dishes, all vegetarian. The rooftop bar Nila is a happy hangout spot.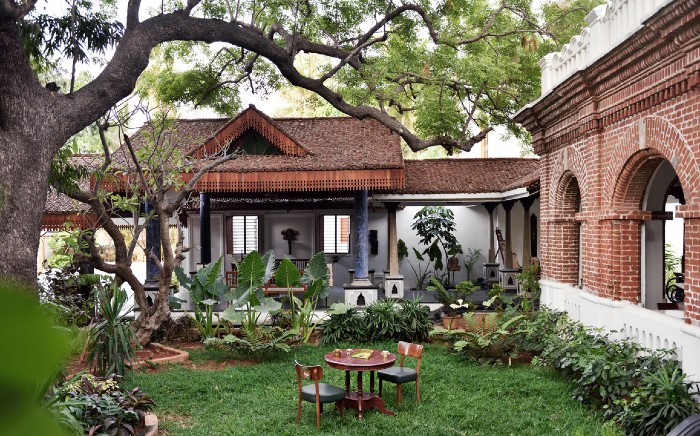 There is a lot to do in this historic city. The mighty Cholas reigned over Thanjavur for centuries and King Raja Raja Chola 1 built the stunning Brihadeeswarar Temple, considered one of the finest specimens of Tamil temple architecture, in the 11th century. Later, the Pandyas, the Delhi Sultanate, the Vijayanagara rulers, the Marathas and, finally, the British all controlled the city and surrounding regions and all left their mark. The kingdoms, especially the Marathas, through their patronage of arts, music and dance enriched Tamil heritage.
Svatma offers many cultural experiences for its guests, like Carnatic concerts, Bharatanatyam performances, Vedic Chanting sessions and Culinary classes focused on Tamil cooking. It also takes guests on tours to see master craftsmen at work. So you can see the making of Thanjavur paintings, bronze sculptures, and handloom sarees. There are numerous temples to visit, along with the Saraswati Mahal library and the Palace.
Price: Rs 15,000
Read more: www.svatma.in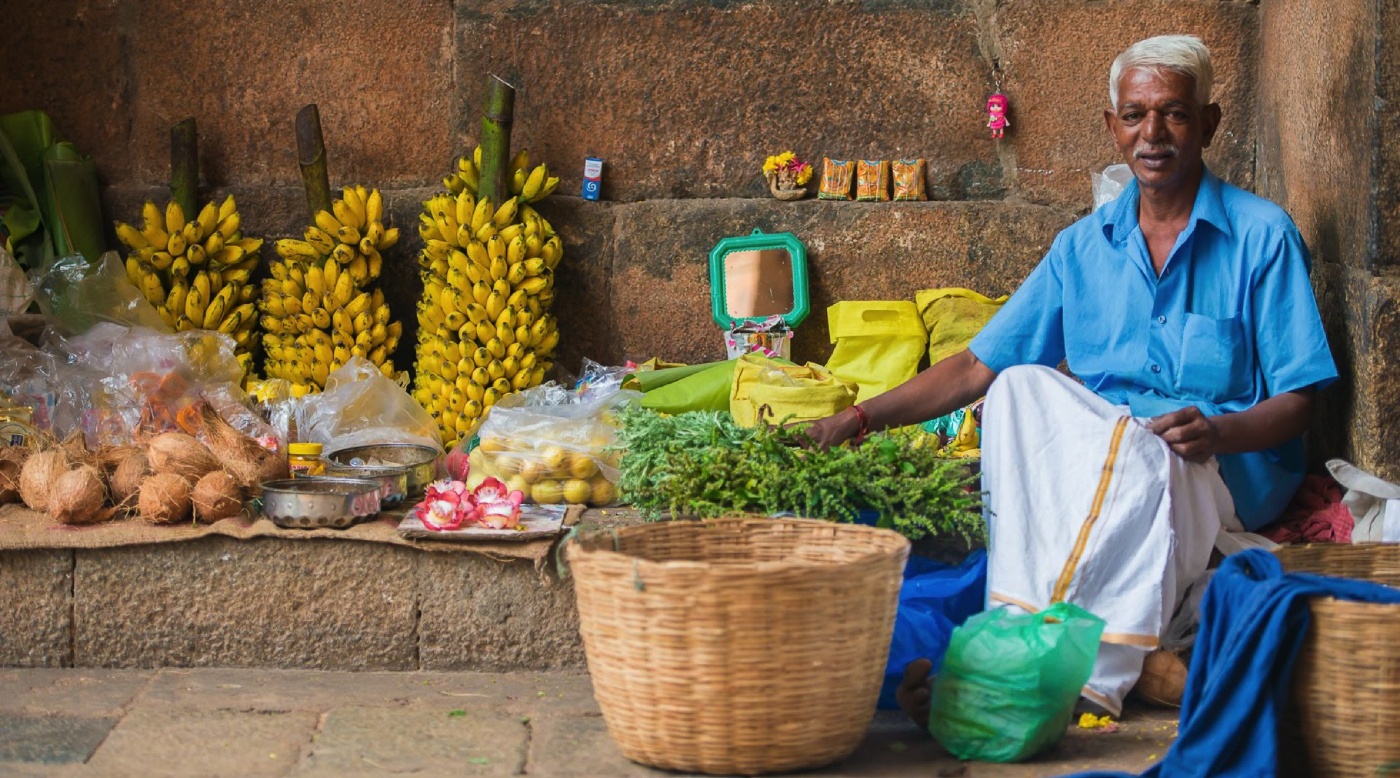 Slow Travel
The Svatma Thanjavur is centered around a restored 150-year-old Tamil mansion. The hotel promotes local and traditional arts and crafts in many ways, like conducting performances by local artists. It also promotes local and heritage cuisine.
---