Are you one of those who, every now and then, feels like running away to the mountains to stay in a cosy cottage, watch the trees and the birds all day long or go on long walks amidst those trees, enjoy simple but delicious 'pahadi' meals and just get away from it all? The Plumrose Homestay, a pretty cottage set on mountain slopes amidst trees in Sitla, near Mukteshwar, is the answer to your prayers.
The pretty red-roofed, white washed holiday home offers a master bedroom and an attic bedroom, apart from a living room, dining room and a fully functional kitchen. The master bedroom is a large space with big picture windows. The attic, with its sloping ceiling and heavy use of wood, is straight out of a children's storybook. Built over two levels, the attic can comfortably accommodate a family. Its private balcony offering stunning views of the Sonapani valley and Almora City beyond is a highlight.
But the true star of the cottage is the 50ft long infinity deck that offers stunning views of the Himalayan peaks and also the Sonapani Valley and Almora city. Enjoying your morning or evening cup of tea here will be among the more memorable experiences here. The caretaker is happy to help out with cooked meals or provisions.
The surrounding region is great for nature walks and bird watching hikes. Mukteshwar, Almora and the other sights of Kumaon are all close at hand.
Price: Rs 3,000 per room per night
Read more: https://plumrosehomestays.wordpress.com/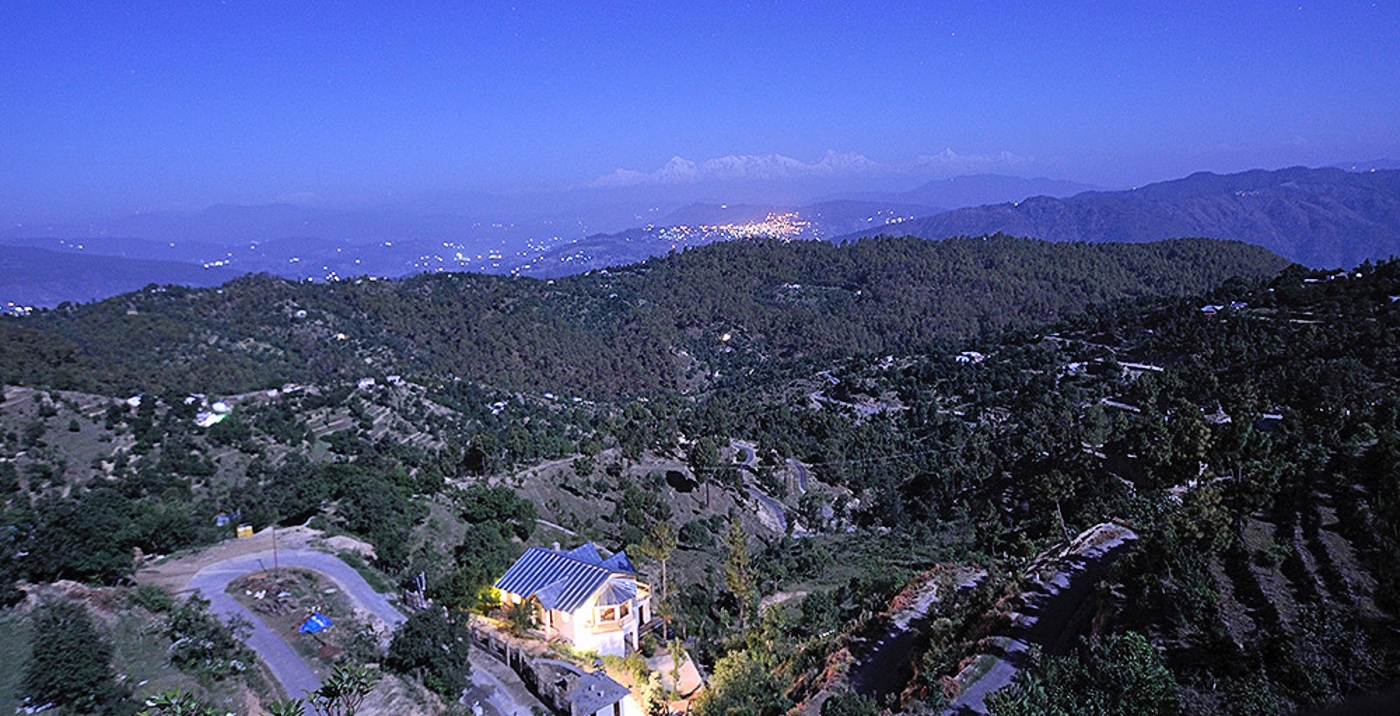 Slow Travel
Plumrose Homestay Cottage does not use plastic. It supports the local economy by sourcing provisions and supplies from the village. The local community members are part of the support system that takes care of guests at the homestay.
---