Many of us have dreamed of escaping the daily grind of our lives and head into the hills or to a farm, stay in cozy tents, sit around a bonfire with friends or family, eat warm meals, read a book or two, or just doze off in a hammock. That's exactly what Hushnest Retreats is offering travellers.
Hushnest has partnered with locals in Jangalia (near Bhimtal), Chakrata (near Dehradun), Sunkiya (near Mukteshwar), and Palra (a village on the outskirts of Gurgaon), who have unused private land at stunning locations. They then set up tents--just two in each location--with cosy interiors and all the comforts that is expected in a homestay or hotel. The hosts or the owner of the land provides facilities like meals and toilets. The sites offer a camping experience that is truly enjoyable with beautiful tents kitted out with comfortable bedding, seating options, and even fairy lights, lanterns and dreamcatchers. The grounds are strewn with hammocks, chairs and tables and other comfortable lounging options for a small group.
Travellers are also able to enjoy delicious home cooked meals, made with fresh ingredients sometimes straight from the farm near which they are camping. The sites also offer such luxuries like coffee makers and french presses, plus other facilities like board games and even a mini library.
Hushnest has also tied up with locals to offer guided walks through nearby villages. Some locals also offer high tea at their place. One of the local hosts offers a farming workshop where guests can learn about the basics of farming. Another host takes guests on hillside picnic lunches. Besides, all Hushnests are located at great locations that intrinsically offer great experiences. For example, the Chakrata site has a stream flowing right next to the nests and if you follow the stream upwards, you reach a less-frequented waterfall. The stream also serves as a great spot for evening snacks or breakfast.
Price: From Rs 1,800 per person; includes breakfast
Read more: https://www.hushnest.com/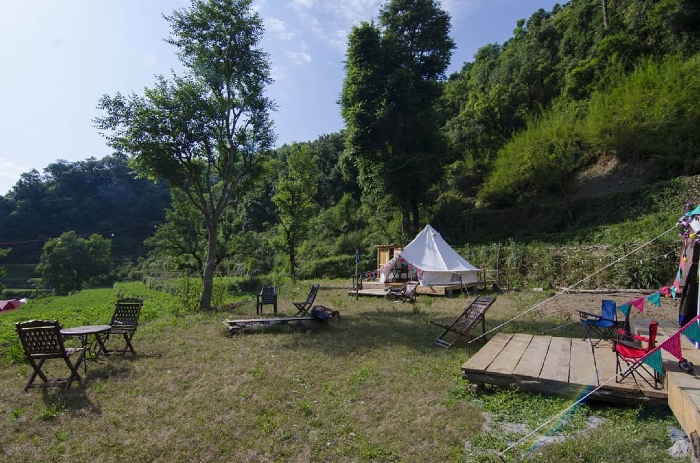 Protecting from Covid-19 (when travel restarts)
Hushnest has taken the following steps to ensure they are Covid-19-ready:
1. Each of their sites has a maximum of 2 nests/tents. The hosts will make sure that social distancing is maintained if two different groups are using the facilities.
2. Body temperature will be checked upon checkin. The hosts will also monitor their own temperature at least once a day.
3. All hosts and guests will be required to wear masks. Additionally, the local staff will be required to wear gloves while cleaning, washing and preparing food.
4. Each guest will be provided a sanitiser and mask upon arrival.
5. Sanitisation, disinfection and proper cleaning of facilities before check in and after check out of guests and once a day during the stay.
6. A 24-hour window between check out and check ins will be maintained so that everything can be disinfected properly.
7. The sites have washable pillows and all beddings are cleaned and sanitised after checkout.
8. A booklet with emergency numbers is already kept in the nests. Hosts will consult doctors even if they or guests have mild symptoms.
9. Hushnest will offer a more relaxed cancellation policy.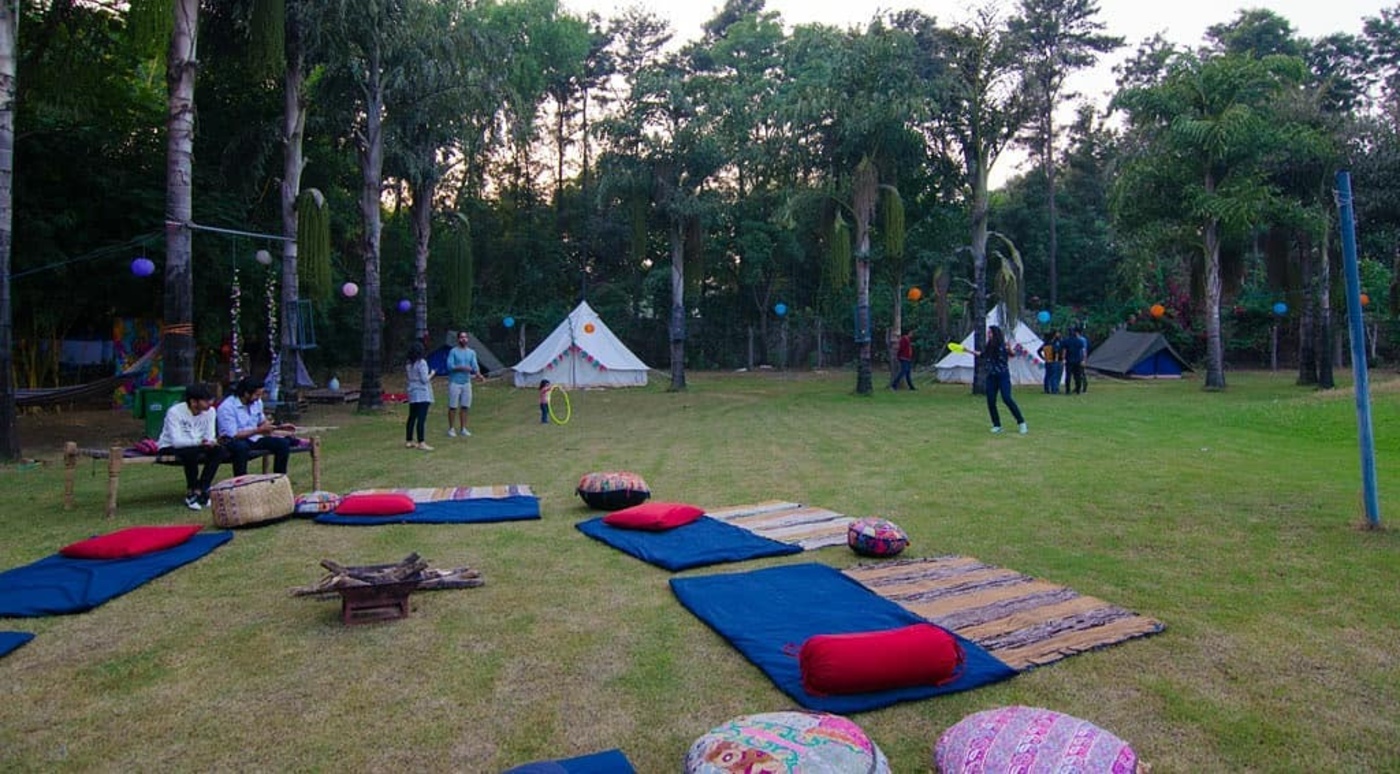 Slow Travel
Hushnest Retreats is a low-impact accommodation provider. The temporary structures are made from sustainable material. Tents are made of canvas, tent base is made of wood and the washrooms are either made of wood or bamboo. There is no brick and mortar construction. The land used to set up Hushnest retreats is usually a piece of land that is not usable for local farmers. The setup cost is borne by the company and the local hosts get to earn an additional income by hosting travellers and offering meals and experiences. The entire set-up is temporary and when removed, nothing is left behind. Copper and glass water bottles filled with fresh mountain water are provided to guests. Most of the raw materials for the meals are sourced from nearby farms. The travel company partners with locals and promotes local experiences.
---