Cradled in the lap of the Himalayan foothills and surrounded by lush reserve forests is the charming village of Kyari, located on the bank of Khichdi River on the eastern periphery of Corbett National Park in Uttarakhand. In this village, surrounded by trees, is Camp Hornbill, the flagship property of Kumaon Maati—the Earth of Kumaon.
Kumaon Maati, formed by a community of like-minded individuals and locals from Kyari, aims to revolutionise nature travel through the medium of conservation and rural development in the region. It organises experiential learning camps, like the one focused on wildlife conservation, runs a wildlife conservation certification course, and conducts wildlife and community projects.
Camp Hornbill is the nerve centre of Kumaon Maati. This is also a nature retreat for travellers who want to experience a quiet, activity-focused stay close to the jungles. The Camp is set amidst trees and consists of 10 mud houses and 10 tents with all the basic facilities to make a stay here comfortable. There are also a number of communal areas, like sit outs, a library, and the dining 'hut', all made of mud and thatch. The meals, all buffet style, offer a selection of local Kumaoni dishes made with ingredients sourced from farms of local villagers.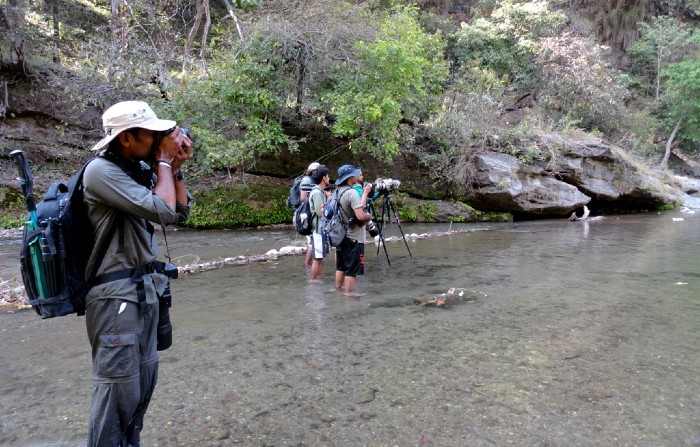 A stay here is an ideal rural experience with options of forest walks with local guides, activities such as birding, cycling, hikes, and village walks that include a meal at a village home.
The Camp and Kumaon Maati offer a unique homestay experience as well in Kyari. Travellers stay with a local host family in the village, enjoy their meals with the family in their home and try their hand at cooking or farm work or other community activities. Travellers can also stay in the 'Pehra' or 'Machaans' built on farmland and owned by the homestay host. Meals are with the host family.
Price: Rs 4,000-5,500 per night in eco-friendly mudhuts; includes all meals
Read more: www.kumaonmaati.com
Protecting from Covid-19 (when travel restarts)
The management and staff at Camp Hornbill has taken steps to follow all safety measures and precautions against Covid-19 as recommended by the authorities:
1. The staff wear masks at all times and maintain social distancing norms.
2. The temperature of all staff will be checked at intervals of three hours. Sick employees or those showing any symptoms of fever, cough or cold will be asked to stay home.
3. The kitchen staff is also following norms of social distancing and wearing PPE while preparing food. All raw food materials (fruits and vegetables) are thoroughly sanitised using salt and turmeric water. Food is cooked properly, served hot and the Camp avoids serving raw foods as much as possible.
4. RO purified water is used for cooking as well as serving to guests.
5. Rooms are sanitised thoroughly before a guest arrives and after guests leave. Sanitisation is also done in public areas and walkways. Only authorised staff is allowed to enter rooms for service/maintenance.
6. Hand Sanitisers and soaps are available in the rooms as well as public areas (wash basins) for washing hands regularly.
7. All linen and towels are washed with disinfectant.
8. The temperature of all the guests will be checked on check in and sanitisation of the individual and luggage will be done upon arrival.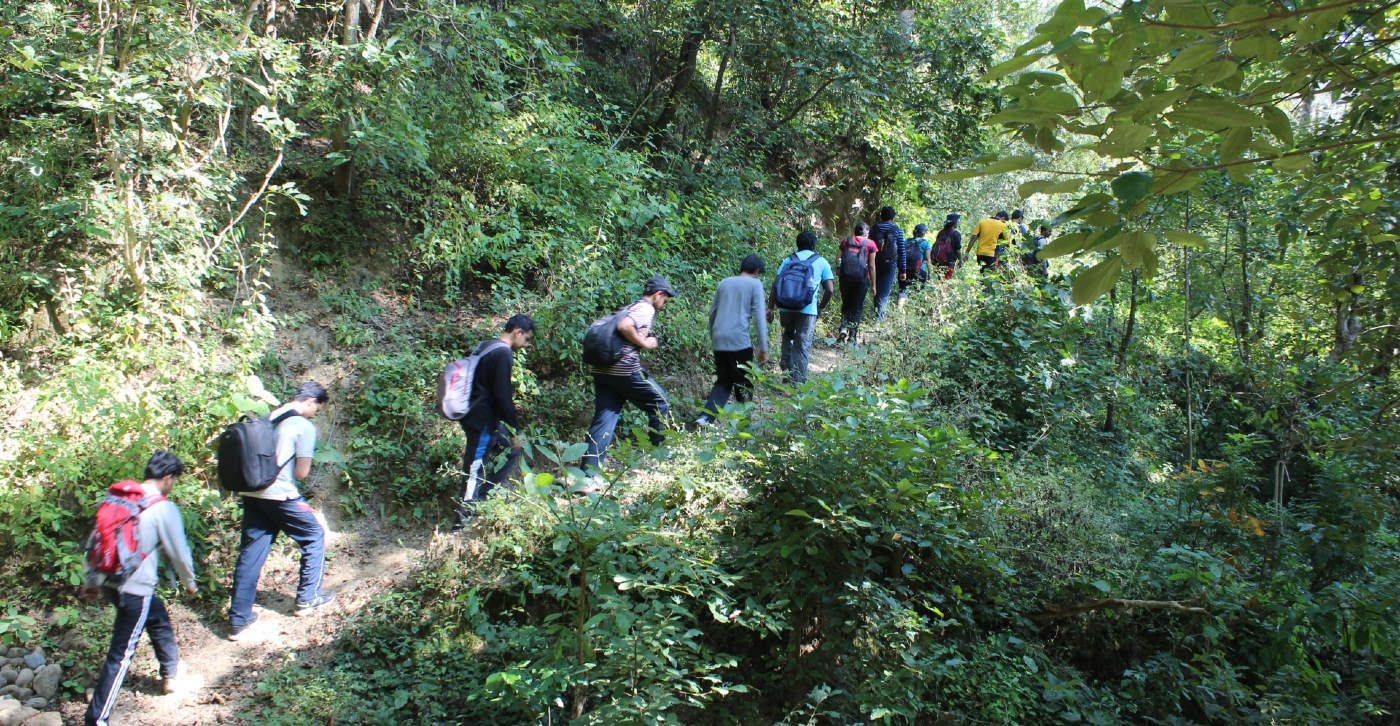 Slow Travel
Kumaon Maati and Camp Hornbill promote activities that focus on nature conservation and experiential learning. Activities/experiences that guests can enjoy include village walks, forest walks, experiential learning camps that focus on interaction with local communities and observing local flora and fauna. All activities ensure that there is no invasion of the natural habitat of the local wildlife as well as local people, instead the focus is on experiencing them in their natural surroundings. The accommodation at Camp Hornbill is in modestly decorated eco-friendly mud huts and tents. The huts itself are sustainable structures made using local materials and devoid of AC and television. The food served is locally sourced using local recipes. All waste is segregated and disposed of properly. Wet waste is composted on site. The Camp also has an organic garden that grows fresh vegetables and fruits. The Camp itself is a no-plastic zone and no disposables are used for food or for other purposes.
---