A drive down from Chennai on the swift East Coast Road (ECR) with the sea breeze and endless beach for company is in itself refreshing. What if at the end of the drive you get to check in to a charming brick farmhouse set amidst trees a short distance from the beach and the sea? This is what you get to do if you choose to take a break at Arulville, just 50km north of Puducherry off the ECR.
A family-run farmhouse, Arulville is let out only to one group at a time. So you are sure to have complete run of the place. It is a great option for a small group of family or friends to relax and enjoy each other's company.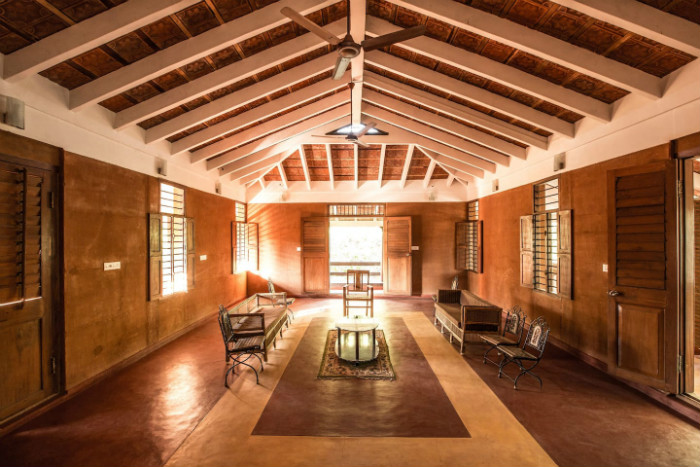 The accommodation is in a brick cottage/bungalow set amidst trees. This building has three large interconnected bedrooms on the ground floor and a big hall on the first floor. The kitchen and dining area are in a separate building. The upper floor of the owner's cottage can also be rented out. This comprises of a living area, sit-out, bedroom and bathroom. Upto 12 people can be accommodated at a time. The grounds that also has an amphitheatre is great for children and pets (both groups are welcome!).
There are many 'sights' to see nearby. Like a temple dating back to 960AD 10km away, the ruins of a 17th century fort 10km away and the Dutch Sadras fort 25km away. Mahabalipuram and Puducherry are some distance away.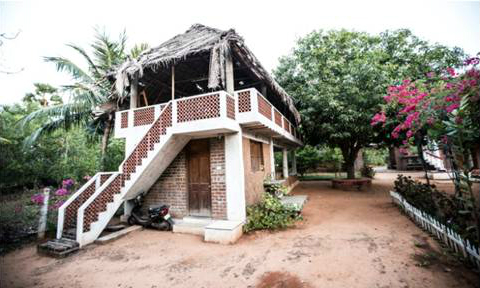 The beach, of course, is much closer and you will likely find your way there most evenings. Better still is to sit back and relax at Arulville and enjoy the home cooked Tamil meals that is likely to feature dishes made with the fresh catch of fish, prawns or crab.
Price: Rs 12,000 per night for upto 12 guests.
Read more: www.arulville.com