24 July 2020 The Covid-19 pandemic and its domino effect of closed borders, cancelled flights, shuttered hotels and restaurants, and the complete stop of travel and tourism has severely impacted everyone dependent on this industry, one of the top job creators and income generators. In many parts of our country, individuals engaged in agriculture and in the arts and crafts sector, and many micro-entrepreneurs have bolstered their income by catering to travellers. Fishermen in Goa take tourists out to see dolphins, farmers in Himachal Pradesh have turned part of their homes into homestays, and artisans in Rajasthan conduct textile and crafts workshops. None of this is happening now. How has this complete stop in travel affected these individuals?
To find out, we bring to you RT Local - a series of conversations with those who work at the grassroots of travel and showcase their region and culture to travellers. Hear from them how they have been affected and what they think travel will look like post-Covid.
Ladakh is not for the weak of heart. True, its stark beauty is unmatched - this is, afterall, a land of high peaks, cold glaciers, swift-flowing rivers, and barren moonscapes that make way for green valleys with fruit orchards and fields. Villages here are spread out and, even today, it isn't an easy task to access these far flung settlements. One such beautifully located Ladakhi village is Maan.
Visitors cross the Chang La Pass on their way from Leh, located 70km away, to get to Maan. This village is located on the banks of the Pangong Lake, made famous by the 3 Idiots movie. Some of the villages and locations on the banks of the Pangong, which is almost 700 sq km in size, have become extremely touristy in recent years. But not Maan.
Here, Global Himalayan Expedition's (GHE) Mountain Homestays initiative has partnered with locals to set up homestays here. What's more, they have trained the villagers to offer astronomy sessions to travellers with a state-of-the-art telescope that GHE has set up here.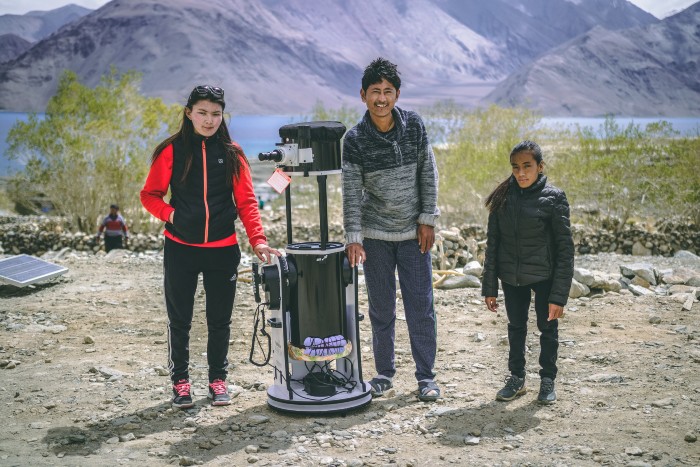 Thanks to Covid-19 related travel restrictions and the fear of the disease reaching such a remote part of the country, the locals have decided not to host travellers this year. That doesn't mean they have stayed idle. They are upgrading their homestay infrastructure by installing solar heaters and have installed greenhouses to grow vegetables. They are also undergoing yoga training to offer better experiences for travellers, when they come back in 2021!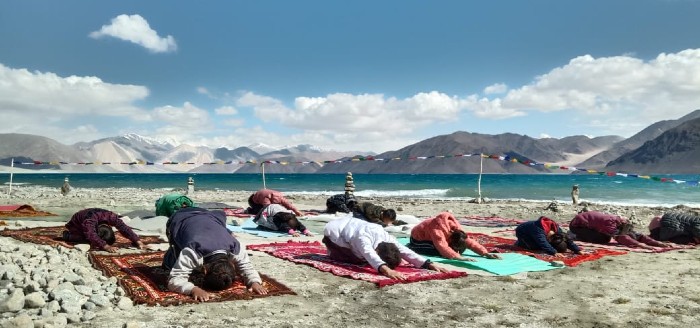 Here, Tsewang Dorje, Project Coordinator with Global Himalayan Expedition at Maan, shares what he and his fellow villagers have been upto: