03 July 2020 The Covid-19 pandemic and its domino effect of closed borders, cancelled flights, shuttered hotels and restaurants, and the complete stop of travel and tourism has severely impacted everyone dependent on this industry, one of the top job creators and income generators. In many parts of our country, individuals engaged in agriculture and in the arts and crafts sector, and many micro-entrepreneurs have bolstered their income by catering to travellers. Fishermen in Goa take tourists out to see dolphins, farmers in Himachal Pradesh have turned part of their homes into homestays, and artisans in Rajasthan conduct textile and crafts workshops. None of this is happening now. How has this complete stop in travel affected these individuals?
To find out, we bring to you RT Local - a series of conversations with those who work at the grassroots of travel and showcase their region and culture to travellers. Hear from them how they have been affected and what they think travel will look like post-Covid.
On the Jaipur-Ajmer Road, about 35km from Rajasthan's capital of Jaipur, lies an unassuming town called Bagru. At first glance it is like any other small town in Rajasthan, but look closer and you will see fabric of many shades and hues draped on building walls and on the ground. Bagru is one of the most important textile hubs in the country. Its block printing is truly worldclass and draws designers, brands and customers from across the globe.
Here in Bagru's lanes and bylanes are workshops and units, many of which are part of the houses of the artisans, where the block printers toil away to create the blocks, the radiant colours and the stunning designs that we have come to associate with Bagru.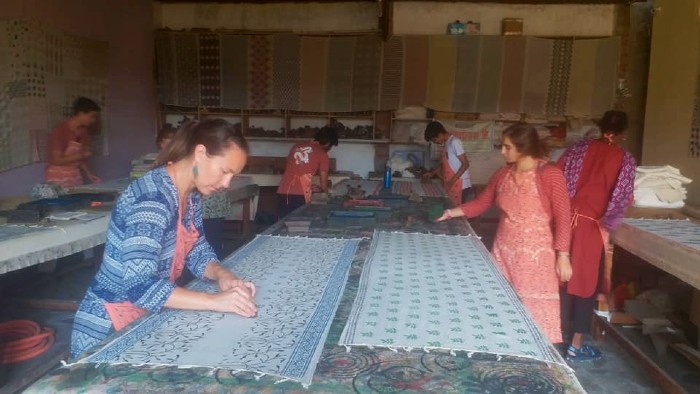 With designers and textile and craft enthusiasts frequenting Bagru and showing a keen interest in learning the intricacies of this art, many experiential travel companies and design houses started conducting workshops for travellers run by the artisans. This helped the travellers, of course. It also provided additional income to the artisans and also offered them a chance to interact with a national and international set of designers and consumers directly.
However, the Covid-19 pandemic and the complete halt in travel has stopped these workshops and even the production of the textiles. The artisans are now restarting the production process, but workshops for visitors will have to be rethought.
Here Vijendra Chhipa, a block printer in Bagru, speaks about the impact of the pandemic and lockdown and what travel will look like when it restarts: